Cyanobacteria biomass
One day One week Two weeks One month Three months Six months One year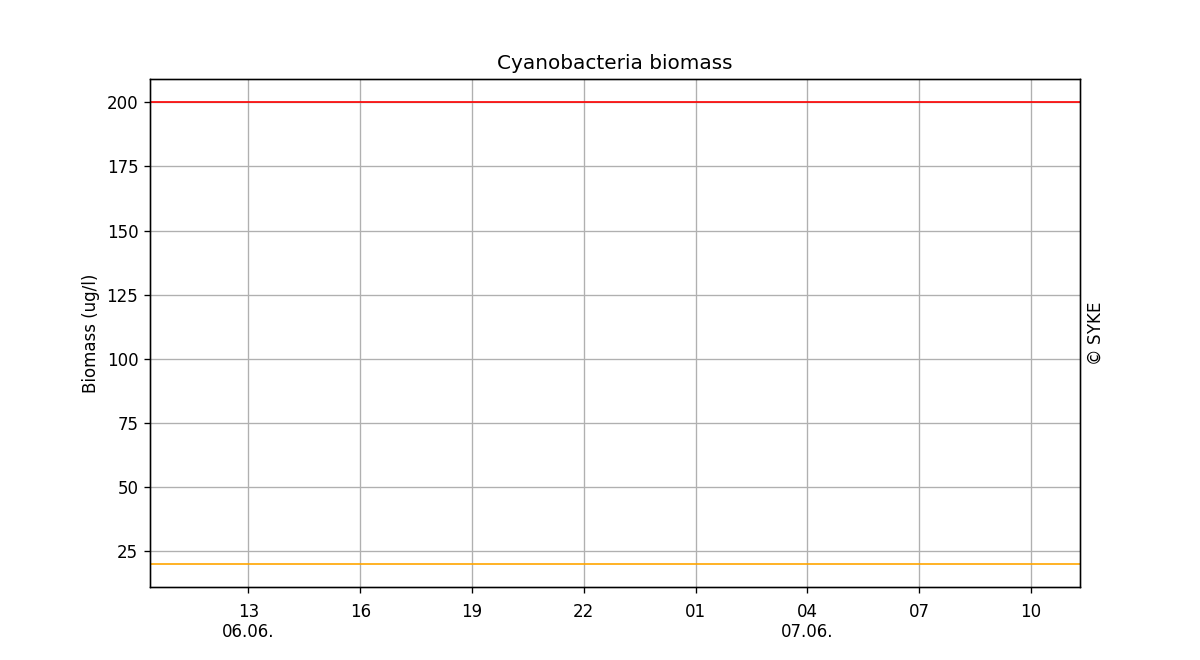 Cyanobacteria biomass, hourly mean values given.
Blue: Aphanizomenon flosaquae
Red: Dolichospermum-Anabaenopsis
Green: Nodularia spumigena
Black: Filamentous cyanobacteria, sum
Filamentous cyanobacteria biomass measured at Utö using Imaging FlowCytobot, hourly mean values given. Coloured gridlines indicate if the bloom is at low (below the orange line), moderate (above the orange line) or high (above the red line) level.